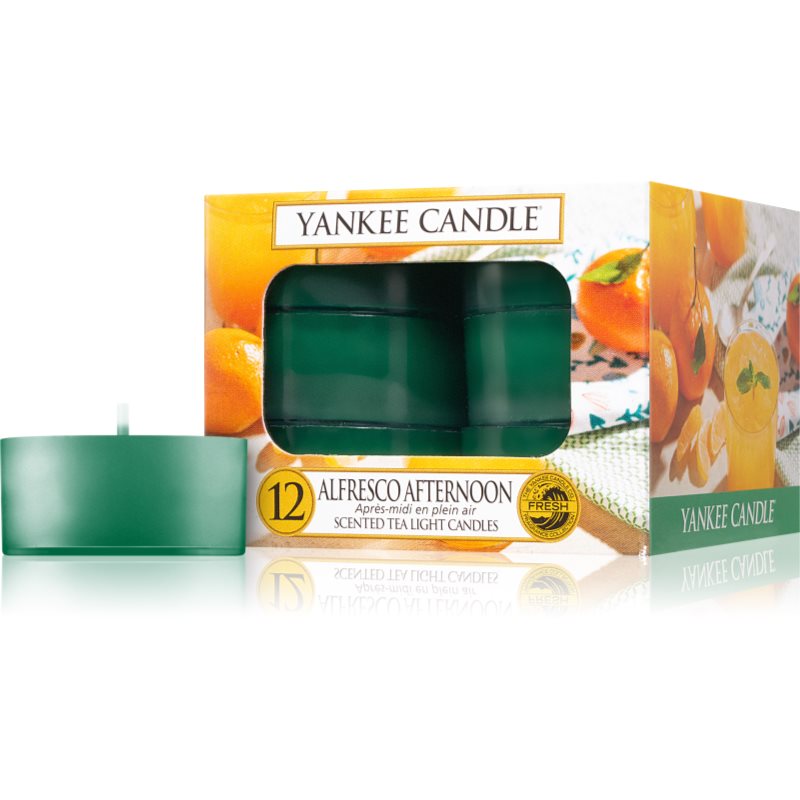 GBP 8.80
BUY ONLINE
Yankee Candle Alfresco Afternoon tealight candle 12 x 9.8 g . International shopping from Yankee Candle
(This price may have changed! Click on the product to visit the Notino site for the current price.)
Coupon code? Voucher? Sale?
Details about Yankee Candle Alfresco Afternoon tealight candle 12 x 9.8 g from Notino:
Yankee Candle Alfresco Afternoon, 12 x 9.8 g, Tea Lights Home Scents, The Yankee Candle Alfresco Afternoon tealight creates an atmosphere for every romantic dinner or regular evening. A candle placed in a candlestick becomes a home accessory and gives your smaller rooms a pleasant scent. A combination of several fragrances allows you to create a fragrant experience to your liking. Characteristics: a fresh fragrance a herbal aroma How to use: Place the candle on a heat-resistant surface. Do not leave to burn for more than four hours. Never let the candle burn to the end. Never leave a burning candle unattended or close to easily flammable objects. Keep out of the reach of children and pets.
This product is available to buy from
Notino
GBP 8.80
Shop online
from Notino
(Visit the Notino site for the current price!)
Visit the website to find your special offer today!
Activate this discount
at Notino
Check the price today
at Notino
There might be a sale!
Worldwide Shipping Options at Notino:
Free delivery on some products. Add one of the hundreds of "Free Delivery" perfumes and cosmetic products to your order and your order will be shipped free of charge. The list is constantly updated with new, top-rated products.
---
A small selection of the products found at Notino
Click on the image for a closer look.
Browse More Products from Notino
SHOP ONLINE
Yankee Candle Alfresco Afternoon tealight candle 12 x 9.8 g . International shopping from Notino
---
---
Online shopping at Notino
Shop perfumes and beauty products at Notino. Notino sell a wide variety of health and beauty items. They offer cutting-edge technology and consistently low prices. Notino are the biggest online beauty shop in Europe, serving 20 million clients while operating in 28 countries. 1,500 brands and 83,000 products!
More details
about Notino
(1 vote)
---
Buy Yankee Candle Yankee Candle Alfresco Afternoon tealight candle 12 x 9.8 g from Notino