Price: GBP
65.00
BUY ONLINE
White Stuff Womens Leather Slip On Flat Boat Shoes - 4 - Gold, Gold. International shopping from White Stuff
(This price may have changed! Click on the product to visit the Marks and Spencer site for the current price.)
Coupon code? Voucher? Sale?
Details about White Stuff Womens Leather Slip On Flat Boat Shoes - 4 - Gold, Gold from Marks and Spencer:
Bring extra glam to casual days with these metallic leather boat shoes from White Stuff. They're made in an easy slip-on style, with a comfy flat heel. Exposed stitching around the top creates a traditional look, while a panel across the toes adds textural detail.
This product is available to
buy
from Marks and Spencer
Price: GBP
65.00
Shop online
from Marks and Spencer
(Visit the Marks and Spencer site for the current price!)
Marks and Spencer Discount voucher? Coupon? Discount Code? Sale? - as soon as a new discount is released, you will see it here, below!

Check the price today
at Marks and Spencer
There might be a sale!
Worldwide Shipping Options at Marks and Spencer:
Order before midnight for UK next day delivery!
International delivery is only available on Clothes and Homeware.
Free delivery available when you spend over the required limit.
Countries to which Marks and Spencer delivers:
Albania (ALL) Australia (AU$) Belgique (€) België (€) Belgium (€) Brunei Darussalam (B$) Canada (CA$) Česká republika (CZK) Czech Republic (CZK) Denmark (Dkr) Deutschland (€) Germany (€) España (€) Spain (€) France Français (€) France English (€) Hong Kong (HK$) Ireland (€) Israel (₪) Italy (€) Japan (¥) Jersey (£) Kuwait (KWD) Luxembourg Français (€) Luxembourg English (€) Nederland (€) Netherlands (€) Norway (kr) New Zealand (NZ$) Österreich (€) Austria (€) Portugal (€) Qatar (QAR) Singapore (SG$) Sweden (Skr) Switzerland (Fr.) United Arab Emirates (د.إ) United Kingdom (£) United States ($)
---
A small selection of the products found at Marks and Spencer
Click on the image for a closer look.
Browse More Products from Marks and Spencer
SHOP ONLINE
White Stuff Womens Leather Slip On Flat Boat Shoes - 4 - Gold, Gold. International shopping from Marks and Spencer
---
---
Online shopping at Marks and Spencer
All M&S clothing and home products are available through the website, as well as some online exclusive products, totalling over 20,000 items. Now offering products from very popular fashion brands too. Brands include: Dharma Bums FatFace Hobbs Jaeger Jigsaw Goodmove Nobody's Child Per Una Seasalt Cornwall Sosandar White Stuff
Marks and Spencer - M&S Canada
More details
about Marks and Spencer

(10 votes)
---
Buy White Stuff White Stuff Womens Leather Slip On Flat Boat Shoes - 4 - Gold, Gold from Marks and Spencer
£65

SHOP ONLINE
for White Stuff Womens Leather Slip On Flat Boat Shoes - 4 - Gold, Gold
from Marks and Spencer
More Information
£65

SHOP ONLINE
for White Stuff Womens Suede Flat Boat Shoes - 4 - Purple, Purple
from Marks and Spencer
More Information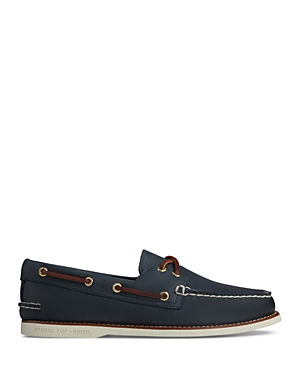 £174.95

SHOP ONLINE
for Sperry Men's Gold A/O Two Eye Slip On Boat Shoes
from Bloomingdales
More Information
£95

SHOP ONLINE
for Jones Bootmaker Womens Leather Lace Up Slip On Boat Shoes - 4 - Mint Mix, Mint Mix,Pink Mix
from Marks and Spencer
More Information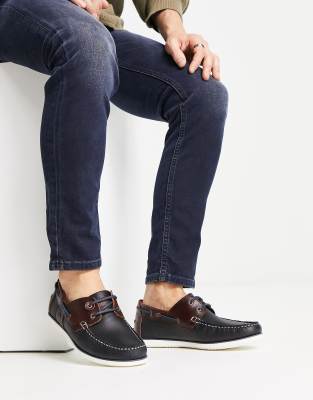 £99.95

SHOP ONLINE
for Barbour Wake leather boat shoes in navy
from ASOS - ASOS Outlet
More Information