Discount coupon? Voucher code? Sale?

Wallpaperdirect Discount voucher? Coupon? Discount Code? Sale? - as soon as a new discount is released, you will see it here, below!
Get a Brewers Card and save 20% on your first and second purchase!
More details
Use the code
NO CODE
Activate this discount
at Wallpaperdirect
Valid until: Sunday, 31 Dec 2023.
Shop now!
|
More Details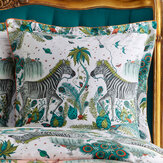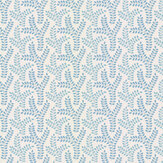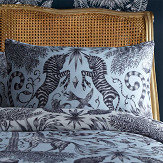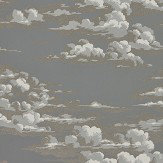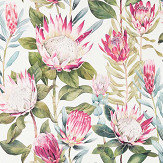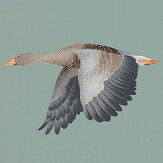 Activate this discount
at Wallpaperdirect
Shop now!
|
More Details
---
A small selection of the products found at Wallpaperdirect
Click on the image for online shopping.
---
Browse More Products
from Wallpaperdirect
---
Wallpaperdirect International Delivery Options
Do Wallpaperdirect ship to ....?
What is the cost of delivery?
Standard UK delivery is £4.95, orders over £100 delivery is free.
Next day delivery to the UK is £6.95. This is only available on orders placed before 3pm for in stock product and next day means next working day.
Other destinations are quoted at checkout stage
Information About Online Shopping at Wallpaperdirect
International online shopping at Wallpaperdirect. Wallpaperdirect - Sample the work of some of the very best designers at Designers Guild, Emma Bridgewater, Orla Kiely, Christian Lacroix, Matthew Williamson, Layla Faye and Mini Moderns. The wallpaper Direct website is a wonderful place to find home design ideas. You can get an idea of what a room will look like with your chosen wallpaper. Something for every house, whatever the style.
Why do we like the Wallpaperdirect website?
Find the most renowned British wallpaper companies, including Cole & Son, Sanderson, Morris & Co., GP & J Baker, and Farrow & Ball, offer exquisite classics. Awe-inspiring modern design from Osborne & Little, Harlequin, Scion, Prestigious, Albany, and Arthouse is on display.

Visit Designers Guild, Wear the Walls, Christian Lacroix, Matthew Williamson, Lawrence Llewellyn Bowen, Layla Faye, and Mini Moderns to peruse some of the top designers' creations.

Wallpaper Direct bring together the best of European and global design from companies like Eijffinger, Borstapeter, Sandberg, and Coordonné, along with many other British businesses. Not just a wallper outlet, find Trends, How to, Curtains, fabrics & accessories, Paste & tools, and Offers!

The fabrics and upholstery fabric are a dream for any interior designer or anyone who sews as a hobby. They offer a wide range of fabrics from the very best interiors companies, perfect for your own craft projects at home.

For example, you can marvel at Passiflora Fabric in Midnight / Spice - From the Clarke & Clarke "Exotica" Fabric Collection - A velvet type printed fabric with a flamboyant floral trail design, with passionflowers, geranium and poppy blooms together. Printed on a velvet like fabric, giving a really sumptuous look.

We also love the bold, modern, monochrome, Lohko in Liquorice and Hemp - From the Scion Lohko Fabric Collection - A contemporary fabric pattern, featuring an all over rectangular geometric design. Other colourways are available.

If you don't want to make your own curtains and blinds you can buy them ready-made using these fabrics.

Wallpaperdirect is a leading online retailer of wallpaper and other home decor products. The company was founded in the UK in 1993, and has since expanded to serve customers around the world. Wallpaperdirect offers a wide range of wallpaper styles and designs, from classic and traditional to modern and contemporary. The company works with many of the top wallpaper brands, such as Graham & Brown, Arthouse, and Milton & King, to offer customers a diverse selection of products to choose from.

In addition to wallpaper, Wallpaperdirect also sells a variety of home decor products, such as borders, murals, and wall stickers. The company's website allows customers to easily browse and shop for products, with the option to filter by brand, color, or style. Wallpaperdirect also offers a free sample service, so customers can try out a wallpaper before making a full purchase.

One of the key features of Wallpaperdirect is its commitment to customer service. The company has a team of expert advisors who are available to help customers with any questions or concerns they may have. Wallpaperdirect also offers a number of resources on its website, including wallpaper buying guides, installation instructions, and design inspiration.

WallpaperDirect is a popular online retailer that offers a wide selection of wallpaper, fabrics, and decorating accessories. Whether you're looking to spruce up your living room, add some flair to your bedroom, or update your entire home, WallpaperDirect has everything you need to transform your space.

When it comes to buying wallpaper online, WallpaperDirect is a top choice for customers in the UK and beyond. The company offers a vast selection of high-quality wallpaper from the world's top brands and designers, including Harlequin, Sanderson, and Graham & Brown.

One of the things that sets WallpaperDirect apart from other online retailers is their commitment to providing excellent customer service. They offer fast, reliable delivery options, including free delivery on orders over a certain amount, and a hassle-free returns policy. Plus, their knowledgeable customer service team is always on hand to help you find the perfect wallpaper or answer any questions you may have.

In addition to their extensive selection of wallpaper, WallpaperDirect also offers a range of fabrics, including curtains, cushions, and upholstery fabrics. They also stock a variety of decorating accessories, including paint, wallpaper paste, and tools to help make your decorating project a success.

Whether you're a first-time customer or a long-time fan of WallpaperDirect, there are plenty of ways to save money on your order. The company frequently offers discount codes and vouchers, as well as special offers and sales throughout the year. And if you sign up for their newsletter, you'll be the first to hear about new products, promotions, and exclusive deals.

If you're looking for a reliable, trustworthy online retailer for all your wallpaper and decorating needs, WallpaperDirect is an excellent choice. With their vast selection of high-quality products, excellent customer service, and competitive prices, it's easy to see why they're such a popular choice among UK customers and beyond.
Online shopping at Wallpaperdirect
Buy now!
Write
a review of Wallpaperdirect
Rate
your experience shopping at Wallpaperdirect
Add
Wallpaperdirect to My Favourite Shops
Online shopping
at Wallpaperdirect