GBP 145.00
BUY ONLINE
Timberland Kinsley 6 Inch Boot For Women In Black Black, Size 8. International shopping from Timberland
(This price may have changed! Click on the product to visit the Timberland site for the current price.)
Coupon code? Voucher? Sale?
Details about Timberland Kinsley 6 Inch Boot For Women In Black Black, Size 8 from Timberland:
This women's 6-inch boot is crafted with Premium Timberland Leather and an ReBOTL fabric lining, made with at least 50% recycled plastic. For the leather on this product, Timberland supports responsible manufacturing of leather via the Leather Working Group. This heeled boot is fully waterproof thanks to the seam-sealed construction. Additional comfort is provided by the OrthoLite Impressions memory foam footbed and the EVA foam in the midsole. Size 8
This product is available to
buy
from Timberland
GBP 145.00
Shop online
from Timberland
(Visit the Timberland site for the current price!)
Timberland Discount voucher? Coupon? Discount Code? Sale? - as soon as a new discount is released, you will see it here, below!

Check the price today
at Timberland
There might be a sale!
Worldwide Shipping Options at Timberland:
Timberland deliver to: Austria, Belgium, Denmark, France, Germany, Holland, Ireland, Italy, Luxemburg, Portugal, Spain, Sweden, Switzerland and United Kingdom (including Northern Ireland).
---
A small selection of the products found at Timberland
Click on the image for a closer look.
Browse More Products from Timberland
SHOP ONLINE
Timberland Kinsley 6 Inch Boot For Women In Black Black, Size 8. International shopping from Timberland
---
---
Online shopping at Timberland
Timberland - Timberland is an American fashion company that offers a range of outdoor footwear, apparel, and accessories for men, women, and children. They are known for their iconic work boots and quality products. Shop the Outdoor Archive by Timberland: streetwear powered by the outdoors. Browse limited edition logo sweatshirts, bum bags, puffer jackets, backpacks & more.
More details
about Timberland
(1 vote)
---
Buy Timberland Timberland Kinsley 6 Inch Boot For Women In Black Black, Size 8 from Timberland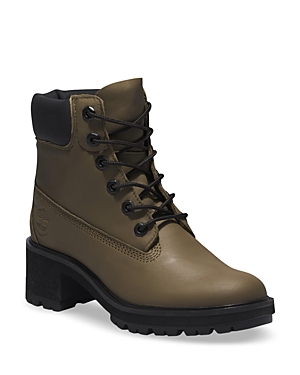 £140

SHOP ONLINE
for Timberland Women's Kinsley 6 Inch Waterproof Boots
from Bloomingdales
More Information
£145

SHOP ONLINE
for Timberland Kinsley 6 Inch Boot For Women In Black Black, Size 3.5
from Timberland
More Information
£145

SHOP ONLINE
for Timberland Kinsley 6 Inch Boot For Women In Black Black, Size 8
from Timberland
More Information
£145

SHOP ONLINE
for Timberland Kinsley 6 Inch Boot For Women In Black Black, Size 7
from Timberland
More Information
£145

SHOP ONLINE
for Timberland Kinsley 6 Inch Boot For Women In Black Black, Size 9
from Timberland
More Information