(0 votes)
Be the first to rate Tiffany Rose.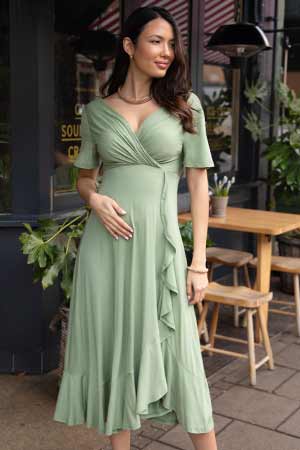 Discount coupon? Voucher code? Sale?

Tiffany Rose Discount voucher? Coupon? Discount Code? Sale? - as soon as a new discount is released, you will see it here, below!
To view products found at Tiffany Rose
Browse Products
from Tiffany Rose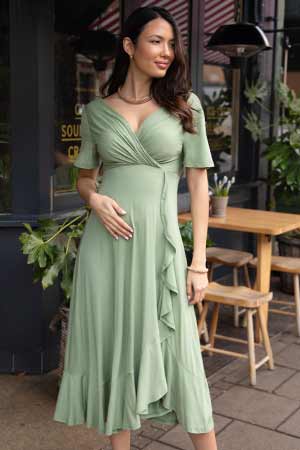 Tiffany Rose International Delivery Options
Do Tiffany Rose ship to ....?
Free shipping promotions available. Shipping to Europe from £5.
Information About Online Shopping at Tiffany Rose
International online shopping at Tiffany Rose. Tiffany Rose Maternity: dresses for every occasion. Every Made in Britain label stitched into Tiffany Rose maternity dress means exactly that: each machine-stitched detail, every hand-gathered silk skirt, each flouncy hem and delicate touch of lace, is the craft of a seamstress here in Britain.
Why do we like the Tiffany Rose website?
Tiffany Rose is a UK-based website that offers a wide range of maternity wear for pregnant women. The website boasts a stylish and sophisticated selection of dresses, tops, skirts, and other clothing items that are designed to flatter the changing shape of a pregnant woman's body.

If you're an expectant mother who is looking for stylish and comfortable maternity wear, then Tiffany Rose is the perfect brand for you. With a wide range of maternity clothing, including wedding dresses, you'll find something that suits your needs and style. In this blog post, we'll take a closer look at some of Tiffany Rose's most popular maternity dresses.

One of the most popular dresses from Tiffany Rose is the Francesca Maxi Dress. This stunning dress features a flattering V-neckline and a full skirt that drapes beautifully over your baby bump. The delicate lace detailing adds a touch of elegance to the dress, making it perfect for special occasions.

Another beautiful dress from Tiffany Rose is the Amelia Lace Maternity Dress. This dress is made from soft and stretchy lace fabric that fits snugly around your growing belly. The elegant lace sleeves and delicate neckline make this dress perfect for weddings or formal events.

For those looking for a stunning wedding dress, Tiffany Rose has a range of gorgeous options. The Aria Gown is a popular choice for brides-to-be, with its elegant lace detailing and flowing skirt. The Willow Dress is another great option, featuring a soft and romantic silhouette that will make you feel like a true princess on your special day.

If you're looking for a more casual dress, the Chloe Maternity Dress is a perfect choice. This dress features a simple and chic design that can be dressed up or down depending on the occasion. The Sienna Dress is another versatile option, with its flattering empire line and flowy skirt.

For nursing mothers, Tiffany Rose offers a range of nursing dresses that are both stylish and functional. The Mia Maternity Gown is a beautiful option, with its cross-over neckline that allows for easy breastfeeding access. The Sienna Maternity Dress is another great option, with its discreet nursing panel that can be easily lifted for feeding.

If you're on a budget, you can also find Tiffany Rose dresses for sale, including second-hand options on sites like eBay. With their wide range of styles and sizes, Tiffany Rose is the go-to brand for expectant mothers looking for stylish and comfortable maternity wear. Whether you're looking for a maternity wedding dress or a casual dress for everyday wear, Tiffany Rose has got you covered.
Online shopping at Tiffany Rose
Buy now!
Write
a review of Tiffany Rose
Rate
your experience shopping at Tiffany Rose
Add
Tiffany Rose to My Favourite Shops
Online shopping
at Tiffany Rose