GBP 190.00
BUY ONLINE
Susan - Seasonal Collection - honeycomb - m. International shopping from John Smedley
(This price may have changed! Click on the product to visit the John Smedley site for the current price.)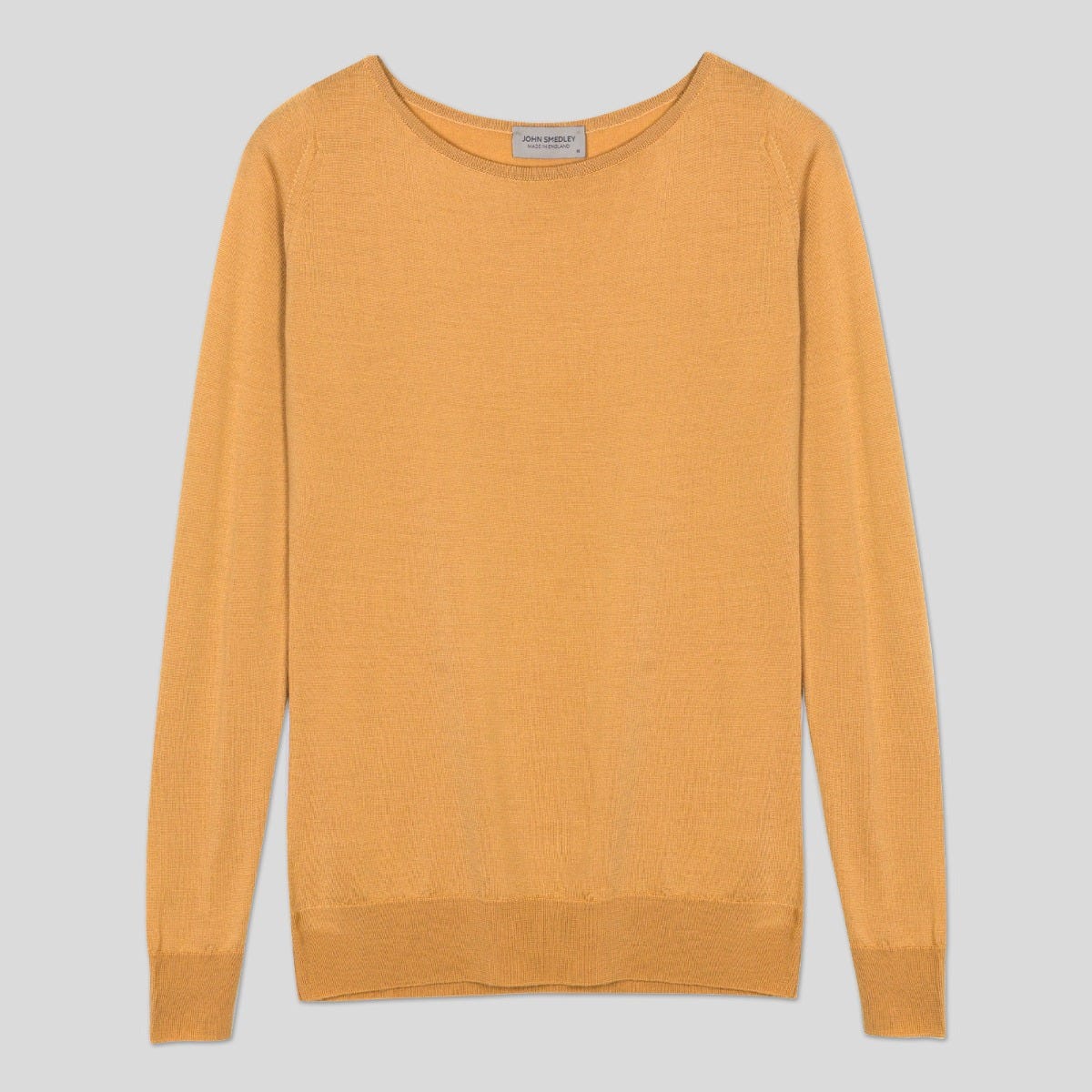 Details about Susan - Seasonal Collection - honeycomb - m from John Smedley:
An elegant style, Susan is one of our Extra Fine Merino Wool sweaters forming our Contemporary Classics collection. This long sleeved knit is crafted to our women's slim fit and is expertly finished with a ribbed hem and cuffs creating a neat silhouette. With a flattering boat neckline, Susan is an idyllic styling piece that can be worn with an A-line skirt and court shoes for a sophisticated yet fun ensemble. 30 Gauge Extra Fine Merino Wool Sweater Boat Neck
This product is available to buy from
John Smedley
Price:
GBP
0.00
Shop online
from John Smedley
(Visit the John Smedley site for the current price!)
Check the price today
at John Smedley
There might be a sale!
Worldwide Shipping Options at John Smedley:
For orders placed at our UK Store, we offer a simple delivery rates table. Our prices cover worldwide delivery, so no matter where you are sending, the delivery charges are as follows:
For orders under £150.00 the delivery charge is £5.00
For orders between £150.00 and £250.00 the delivery charge is £10.00
For orders over £250.00 the delivery is FREE
---
A small selection of the products found at John Smedley
Click on the image for a closer look.
Browse More Products from John Smedley
SHOP ONLINE
Susan - Seasonal Collection - honeycomb - m. International shopping from John Smedley
---
---
Online shopping at John Smedley
John Smedley luxury, handmade jumpers.
More details
about John Smedley
(1 vote)
Why do we partner with the John Smedley website?
As Brits, we are keen to support British companies whose products are made in Britain. A John Smedley jumper is worth the investment.
---
Buy John Smedley Susan - Seasonal Collection - honeycomb - m from John Smedley