Revolution Haircare Mask Nourishing Coconut. International shopping from Revolution Haircare
(This price may have changed! Click on the product to visit the LOOKFANTASTIC site for the current price.)
Enhance your haircare routine with the Revolution Hair Mask Nourishing Coconut. For locks in need of a burst of hydration, the mask is formulated to condition hair from root to tip while nurturing the scalp. Infused with a medley of coconut oil and coconut milk, the formula is designed to soothe areas of breakage while helping to combat frizzy strands. The hair mask captivates the senses with the enticing scent of coconut while the formula helps to replenish hair with a healthy-looking shine. Vegan and cruelty-free.
Price: GBP
8.45
Shop online
from LOOKFANTASTIC
(Visit the LOOKFANTASTIC site for the current price!)
LOOKFANTASTIC Discount voucher? Coupon? Discount Code? Sale? - as soon as a new discount is released, you will see it here, below!

Check the price today
at LOOKFANTASTIC
There might be a sale!
Worldwide Shipping Options at LOOKFANTASTIC:
Example shipping costs:
USA
International tracked delivery from: £5.00
FREE International tracked delivery when you spend: £27.00
UAE
International tracked delivery from: £15.00
FREE International tracked delivery when you spend: £70.00
Italy
Express delivery charge from: £5.49 - Express time (days): 1
Tracked cost from: £4.99 - Tracked time (business days): 5-7
Free Tracked delivery when you spend over:£30.00
Find your delivery charge HERE!
---
A small selection of the products found at LOOKFANTASTIC
Click on the image for a closer look.
Browse More Products from LOOKFANTASTIC
SHOP ONLINE
Revolution Haircare Mask Nourishing Coconut. International shopping from LOOKFANTASTIC
---
---
Online shopping at LOOKFANTASTIC
LOOKFANTASTIC - Buy products from Fudge, Wella, Elemis and many more. Lookfantastic is an online beauty retailer that offers a wide range of skincare, makeup, hair care, and fragrance products from top brands such as Dermalogica, Kérastase, and Elemis. The company was founded in 1996 and has since become a leading destination for beauty enthusiasts around the world. Lookfantastic offers a curated selection of products, as well as expert advice and recommendations for customers. In addition to its online store, the company also operates a monthly beauty box service, which allows customers to discover new products and try out the latest trends. Lookfantastic is known for its exceptional customer service and fast, reliable shipping to over 150 countries.
More details
about LOOKFANTASTIC

(11 votes)
---
Buy Revolution Haircare Revolution Haircare Mask Nourishing Coconut from LOOKFANTASTIC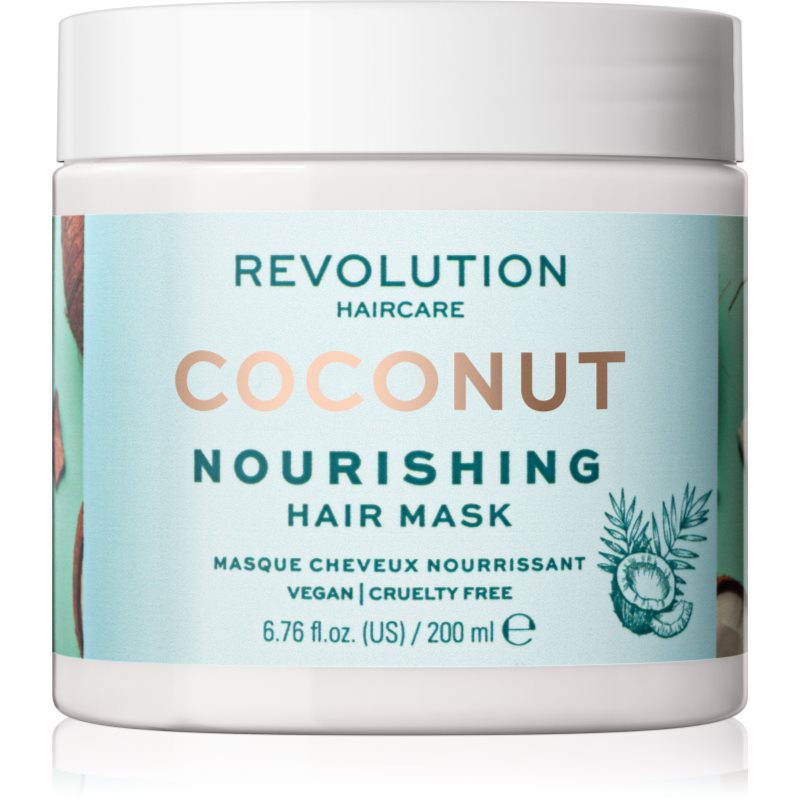 £8.9

SHOP ONLINE
for Revolution Haircare Hair Mask Coconut Nourishing Mask for Hair 200 ml
from Notino
More Information
£8.45

SHOP ONLINE
for Revolution Haircare Mask Nourishing Coconut
from LOOKFANTASTIC
More Information
£7

SHOP ONLINE
for Revolution Haircare Restore My Curls Overnight Mask 220ml-No colour
from ASOS - ASOS Outlet
More Information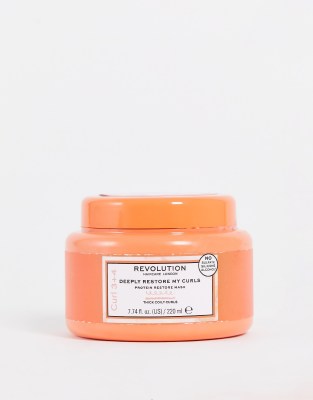 £7

SHOP ONLINE
for Revolution Haircare Deeply Restore My Curls Protein Restore Mask 30ml-No colour
from ASOS - ASOS Outlet
More Information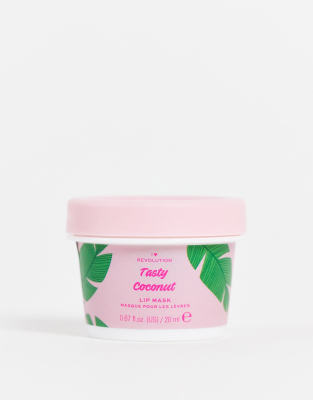 £5

SHOP ONLINE
for I Heart Revolution Tasty Coconut Lip Mask-No colour
from ASOS - ASOS Outlet
More Information