Price: GBP
21.00
Check Price
Jack Black Beard Wash 177ml.
International shopping from Jack Black (This price may have changed! Click on the product to visit the Escentual site for the current price.)
Details
about Jack Black Beard Wash 177ml from Escentual:
If your beard is your everything, make sure it's always looking pristine with the Jack Black Beard Wash. Formulated with certified organic ingredients, Jack Black's Beard Wash is more than a face wash. Its protein and shea butter-infused formula helps your skin and beard maintain moisture whilst you cleanse. Specifically tailored to meet the needs of male skin and coarse hair, this cleansing wash conditions and softens while removing impurities. Gentle, but tough against oil and dirt, the Beard Wash is an essential tool for keeping any stubble manageable and healthy-looking. This multifunctional formula helps to cleanse, condition, and soften facial hair by removing dirt and oil. The gentle formula also breaks down buildup, balances skin, and leaves facial hair with a natural shine. Added panthenol works to strengthen hair, whilst aloe leaf juice powder soothes skin underneath your beard. In addition, organic sea kelp balances and hydrates both your the skin and beard for improved shaving conditions. Apply a small amount to wet hands to create a lather, massage into beard, then rinse away. Free from fragrance, colorants, and parabens. Cruelty-free and dermatologist tested.
This product is available to buy from Escentual
Price: GBP
21.00
Shop online
from Escentual
(Visit the Escentual site for the current price!)
Escentual Discount voucher? Coupon? Discount Code? Sale? - as soon as a new discount is released, you will see it here, below!

Check the price today
at Escentual
There might be a sale!
Worldwide Shipping Options at Escentual:

Shipping

All delivery prices quoted below are per order. So no matter how many items you put in your basket, you will only be charged a single delivery fee.

All orders over £30 qualify for free UK Standard UK Delivery

Standard UK Delivery
Within 1-5 working days: £1.95

Standard delivery within Central Europe
Within 7-10 working days: £4.95

Standard delivery Rest of the World
Within 10-14 working days: £9.50

You might also be interested in:
£20.99

SHOP ONLINE
for Anthony Conditioning Beard Wash 177Ml
from Sephora
More Information
£21

SHOP ONLINE
for Jack Black Beard Wash 177ml
from Escentual
More Information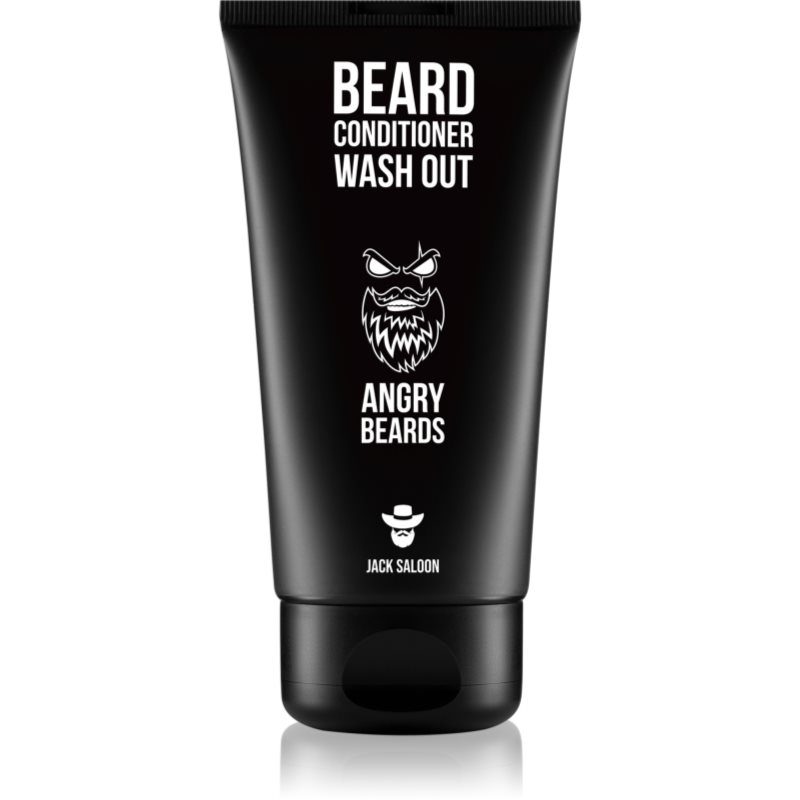 £13.6

SHOP ONLINE
for Angry Beards Jack Saloon Wash Out beard conditioner 150 ml
from Notino
More Information
£34

SHOP ONLINE
for Jack Black Beard Grooming Kit
from Escentual
More Information
£26

SHOP ONLINE
for Jack Black Beard Oil 30ml
from Escentual
More Information
---
A small selection of the products found at Escentual
Click on the image for a closer look.
Browse More Products from Escentual
SHOP ONLINE
Jack Black Beard Wash 177ml. International shopping from Escentual
---
---
Online shopping at Escentual
Escentual - Authorised retailer of Beauty, Fragrance, Skincare, Make-up and Haircare brands from Calvin Klein to Versace.
More details
about Escentual
(1 vote)
---
Buy Jack Black Jack Black Beard Wash 177ml from Escentual