Price: GBP
32.00
BUY ONLINE
GUERLAIN Rouge G Velvet Matte Lipstick Refill 3.5g 520 - Mauve Plum. International shopping from Guerlain
(This price may have changed! Click on the product to visit the Escentual site for the current price.)
Details about GUERLAIN Rouge G Velvet Matte Lipstick Refill 3.5g 520 - Mauve Plum from Escentual:
The new ultimate matte lipstick with a velvet finish. Never has a matte lip colour been so sensorial, as Rouge G combines exceptional softness, depth and long-lasting (16-hour) wear**. Its highly pigmented, velvety formula glides effortlessly over the lips for an absolute comfort. 16-hour comfort* and wear**. The new sleek and modern design of the lipstick offers precise, generous application, with its rounded base that hugs the lip contours and its pointed tip that ensures a precisely drawn lip line. This exclusive matte lipstick comes in 15 intense and deeply chic shades. For the first time, the Rouge G cases are dressed in fabrics sporting the timeless patterns of the Parisian wardrobe; think houndstooth, tweed, chevron stripes and more... Discover rouge G Luxurious Velvet, the velvet matte lipstick to customize to your style. Customize your lipstick: 1. Choose your velvet matte colour from among a range of 15 ultra-pigmented, intense and deep shades. 2. Choose your case from an array of Parisian styles - from the most timeless to the most trendy - to create your complete lipstick. 3. Customize your lipstick and collect countless versions of Rouge G ! *Self-assessment by scoring, 20 women. **Instrumental test and clinical evaluation on 20 women.
This product is available to
buy
from Escentual
Price: GBP
32.00
Shop online
from Escentual
(Visit the Escentual site for the current price!)
Escentual Discount voucher? Coupon? Discount Code? Sale? - as soon as a new discount is released, you will see it here, below!

Check the price today
at Escentual
There might be a sale!
Worldwide Shipping Options at Escentual:
Shipping
All delivery prices quoted below are per order. So no matter how many items you put in your basket, you will only be charged a single delivery fee.
All orders over £30 qualify for free UK Standard UK Delivery
Standard UK Delivery
Within 1-5 working days: £1.95
Standard delivery within Central Europe
Within 7-10 working days: £4.95
Standard delivery Rest of the World
Within 10-14 working days: £9.50
---
A small selection of the products found at Escentual
Click on the image for a closer look.
Browse More Products from Escentual
SHOP ONLINE
GUERLAIN Rouge G Velvet Matte Lipstick Refill 3.5g 520 - Mauve Plum. International shopping from Escentual
---
---
Online shopping at Escentual
Escentual - Authorised retailer of Beauty, Fragrance, Skincare, Make-up and Haircare brands from Calvin Klein to Versace.
More details
about Escentual
(1 vote)
---
Buy Guerlain GUERLAIN Rouge G Velvet Matte Lipstick Refill 3.5g 520 - Mauve Plum from Escentual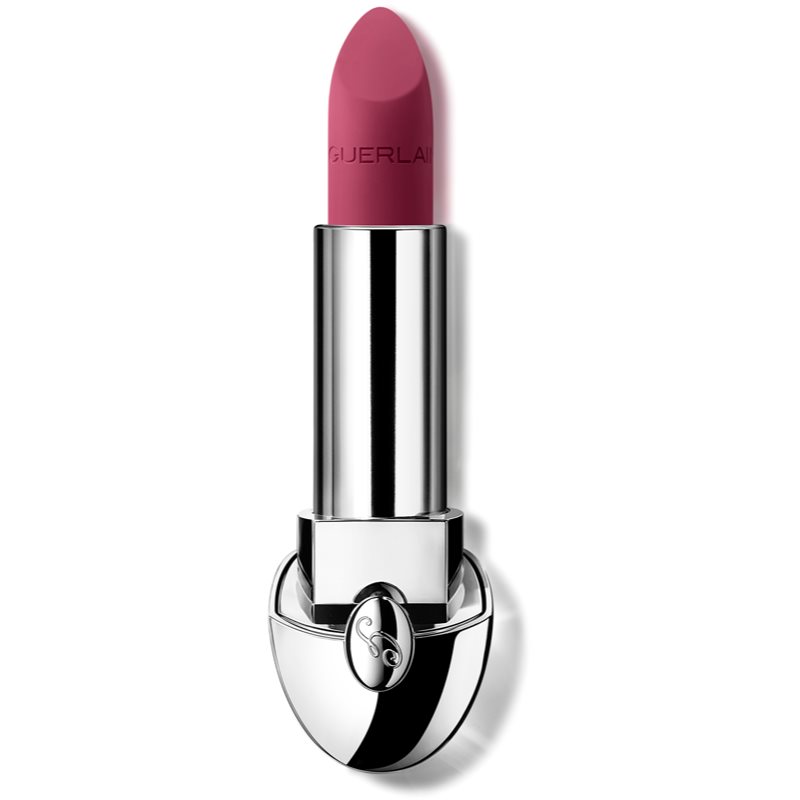 £32.9

SHOP ONLINE
for GUERLAIN Rouge G de Guerlain Luxurious Lipstick Shade 520 Mauve Plum Velvet 3,5 g
from Notino
More Information
£32

SHOP ONLINE
for GUERLAIN Rouge G Luxurious Velvet Lipstick Refill 3.5g 879 - Mystery Plum
from Escentual
More Information
£32

SHOP ONLINE
for GUERLAIN Rouge G Luxurious Velvet Lipstick Refill 3.5g 510 - Rouge Red
from Escentual
More Information
£32

SHOP ONLINE
for GUERLAIN Rouge G Luxurious Velvet Lipstick Refill 3.5g 309 - Blush Rose
from Escentual
More Information
£32

SHOP ONLINE
for GUERLAIN Rouge G Velvet Matte Lipstick Refill 3.5g 520 - Mauve Plum
from Escentual
More Information