GBP 225.00
BUY ONLINE
Cotswold - Seasonal Collection - sea mist - s. International shopping from John Smedley
(This price may have changed! Click on the product to visit the John Smedley site for the current price.)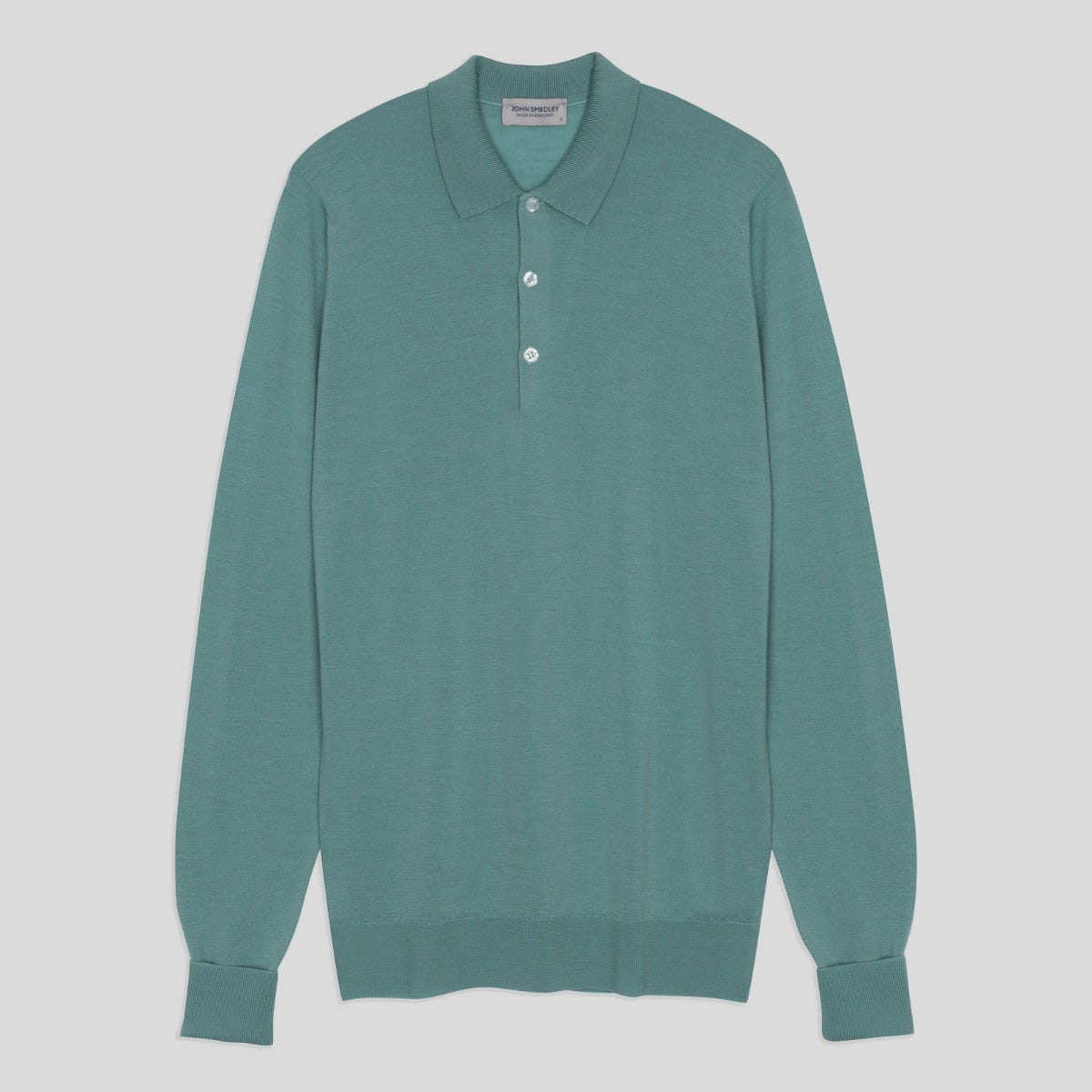 Details about Cotswold - Seasonal Collection - sea mist - s from John Smedley:
A key easy fitting style from our heritage collection, Cotswold is an essential knit for any discerning gentleman's wardrobe. Expertly crafted from Extra Fine Merino Wool, this long sleeved shirt features a fashioned collar and turn back cuff for added detail. Cotswold offers versatility and can be paired with denim for a relaxed aesthetic or also worn beneath a smart blazer for a more stylish workplace ensemble. 30 Gauge Extra Fine Merino Wool Shirt Fashioned Collar Easy Fit
This product is available to buy from
John Smedley
Price:
GBP
0.00
Shop online
from John Smedley
(Visit the John Smedley site for the current price!)
Check the price today
at John Smedley
There might be a sale!
Worldwide Shipping Options at John Smedley:
For orders placed at our UK Store, we offer a simple delivery rates table. Our prices cover worldwide delivery, so no matter where you are sending, the delivery charges are as follows:
For orders under £150.00 the delivery charge is £5.00
For orders between £150.00 and £250.00 the delivery charge is £10.00
For orders over £250.00 the delivery is FREE
---
A small selection of the products found at John Smedley
Click on the image for a closer look.
Browse More Products from John Smedley
SHOP ONLINE
Cotswold - Seasonal Collection - sea mist - s. International shopping from John Smedley
---
---
Online shopping at John Smedley
John Smedley luxury, handmade jumpers.
More details
about John Smedley
(1 vote)
Why do we partner with the John Smedley website?
As Brits, we are keen to support British companies whose products are made in Britain. A John Smedley jumper is worth the investment.
---
Buy John Smedley Cotswold - Seasonal Collection - sea mist - s from John Smedley